Graduate Certificate in Agri-Business Management
Home ›
Graduate Certificate in Agri-Business Management
Read more about this programme on the school's website
Programme Description
Become an agriculture leader
Agribusiness is the study of agricultural production - managing every step of the supply chain from farm to table and everything in between. A dynamic and complex field, agribusiness is adaptive and flexible, responding to new technological advances while remaining sustainable globally.
Fanshawe's Agri-Business Management graduate certificate will allow you to enter the agricultural sector at a supervisory level, preparing you to either manage an existing organisation or as an entrepreneur. You'll graduate with a competitive edge – understanding business fundamentals and industry-specific training. In just eight months, our program will cover:
Sales and marketing
Human resources and relationship management
Occupational health and safety
Accounting and finance
Food safety and traceability
Safe handling and application of pesticides
Precision technologies such as GPS and drone applications
Finding the balance between theory and practice is what Fanshawe does best. Our Agri-Business Management program offers traditional lectures and practical hands-on training, as well as a six-week field placement, giving you the experience you need to succeed.
Features and benefits:
Practical learning: The class time provides you with theory while the field placement gives you real-world experience;
Specialized training: In less than a year, you will be on the fast track to a management career.
Other Information
Due to the nature of this program, it will run as three levels for a total of thirty-six weeks. Level 1 and 2 will be fifteen weeks in duration and Level 3 will be six weeks.
A laptop computer is to be purchased by the student at approximately $1200.00. The cost of the laptop is included in the General Expenses stated in the Fee Schedule.
A CONNECT lab fee of $50.00 per academic term is included in the Additional Programme Fees stated in the Fee Schedule. This fee helps cover costs associated with the delivery of the CONNECT mobile computing program.
Students should not purchase a laptop computer or software until the College publishes the recommended configuration, models, software titles and versions for that academic year.
Programme Pathways
Some of the courses contained in the Agri-Business Management program also qualify as credits towards other Graduate Certificate programs delivered by the Lawrence Kinlin School of Business and are available to be taken online.
Courses
Year 1
Take all of the following Mandatory Courses:
MKTG-6022 Relationship Mgmt & Selling Fundamentals
MKTG-6023 Agricultural Marketing
FLDP-6018 Field Placement Agri-Business
FINA-6018 Agricultural Finance
AGRI-6001 Issues in the Agri-Food Industry
AGRI-6002 Food Safety & Traceability
AGRI-6003 Precision Technologies in Agriculture
AGRI-6004 Pest Control Management
ACCT-5012 Managerial Accounting
MGMT-6088 Employee Relations
MGMT-6089 Leadership & Management Fundamentals
HLTH-6040 Canadian Occupational Health & Safety
MGMT-5050 New Media Marketing
Programme Residency
Students must complete a minimum of 11 credits in this program at Fanshawe College to meet the program residency requirement and graduate from this program.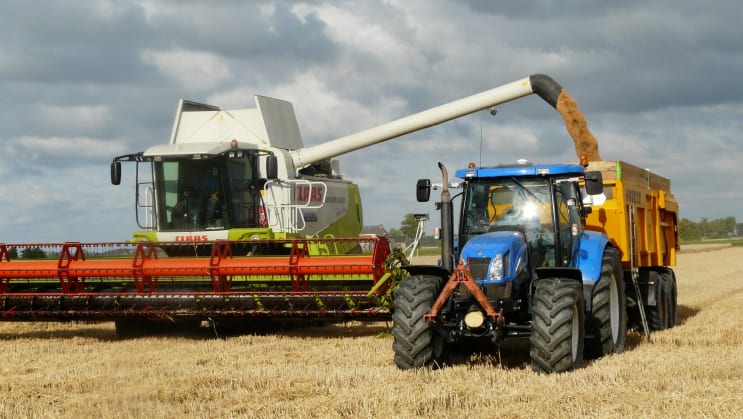 Pixabay / Pexels
Admission Requirements
A Two- or Three-Year College Diploma or a Degree
(Note: minimum C+ average or cumulative 2.5 GPA)
or
An acceptable combination of related work experience and post-secondary education as judged by the College*
or
Five years of work experience in the agri-business field as judged by the College to be equivalent**
Note:
*Applicants may be required to submit a resume and cover letter that includes details of work experience and may be required to attend an interview.
**Applicants may also be required to successfully complete a writing and/or numeracy assessment to demonstrate that the applicant has the requisite skills needed for academic success in this program.
English Language Requirements
Applicants whose first language is not English will be required to demonstrate proficiency in English by one of the following methods:
A Grade 12 College Stream or University Stream English credit from an Ontario Secondary School, or equivalent, depending on the program's Admission Requirements
Test of English as a Foreign Language (TOEFL) test with a minimum score of 88 for the Internet-based test (iBT), with test results within the last two years
International English Language Testing System (IELTS) Academic test with an overall score of 6.5 with no score less than 6.0 in any of the four bands, with test results within the last two years
Canadian Academic English Language (CAEL) test with an overall score of 70 with no score less than 60 in any of the four bands, with test results within the last two years
Pearson Test of English Academic (PTE) with a minimum score of 59, with test results within the last two years
A Cambridge English Test (FCE/CAE/CPE) with an overall score on the Cambridge English Scale of 176 with no language skill less than 169, with test results within the last two years
An English Language Evaluation (ELE) at Fanshawe College with a minimum score of 75% in all sections of the test, with test results within the last two years
Fanshawe College ESL4/GAP5 students: Minimum grade of 80% in ESL4/GAP5 Level 9 or 75% in ESL4/GAP5 Level 10
Recommended Academic Preparation
Study in business or a field of study related to agriculture.
Recommended Personal Preparation
Applicants should have a sincere interest in working in the agricultural industry. The majority of employment opportunities will be in rural and small to mid-sized communities. Work experience in a related industry will provide a very useful background. A driver's license is a requirement for many placement opportunities.
Applicant Selection Criteria
Where the number of eligible applicants exceeds the available spaces in the program, the Applicant Selection Criteria will be:
Preference for Permanent Residents of Ontario.
Receipt of Application by February 1st (After this date, Fanshawe College will consider applicants on a first-come, first-served basis until the program is full).
Achievement in the Admission Requirements.
Career Opportunities
The agriculture industry is experiencing revolutionary change and provides many exciting career opportunities. Technology has driven much of this change and continues to shatter old boundaries. As agricultural enterprises have become much larger, with an expanded workforce, additional management layers have been created. New standards for food safety and the proliferation of farm-to-consumer business ventures have spawned the need for new skill sets and career opportunities for graduates with current skill sets. Graduates will have the opportunity to seek employment in a wide variety of agricultural businesses including very large farms, smaller intensive farming enterprises, food processing, and distribution firms, boutique enterprises that market their own products, and agricultural supply firms such as lending or sales enterprises.
Last updated Jun 2020
About the School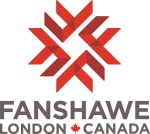 Fanshawe College is a large, publicly-funded College located in London, Ontario, Canada – approximately a two-hour drive from Toronto and Niagara Falls. There are 21,000 full-time students, including ... Read More
Fanshawe College is a large, publicly-funded College located in London, Ontario, Canada – approximately a two-hour drive from Toronto and Niagara Falls. There are 21,000 full-time students, including more than 6,000 international students from 97 different countries.
Read Less