Graduate Certificate in Professional Accounting
Home ›
Graduate Certificate in Professional Accounting
Read more about this programme on the school's website
Programme Description
Complete a graduate certificate in accounting in just three semesters!
Professional Accounting is a three-semester program that enables students from any undergraduate discipline to complete a graduate certificate in accounting.
Important update to CPA Canada's Advanced Certificate in Accounting and Finance (ACAF): In July 2019, CPA Ontario has advised that the CPA ACAF program will be discontinued. Students will have until February 2021 to write the ACAF examination, after which time the CPA will no longer offer any exams for the ACAF. The notice from the CPA on the discontinuation of the ACAF can be found at this link: https://www.cpaontario.ca/earn-your-acaf/acaf-notice.
Courses will be enriched with hands-on integrated technology applications and case studies based on real-world scenarios. Further real-world industry exposure will be maximized with guest speakers and hands-on projects. The program is designed to integrate all of the course topics and to develop students' critical thinking skills, research skills, and decision-making skills.
Students will make extensive use of Microsoft Excel and other software used in the accounting industry.
Other Information
Please note, this program runs for three consecutive terms over a period of 12 months.
A CONNECT lab fee is included in the Additional Programme Fees stated in the Fee Schedule. This fee helps cover costs associated with the delivery of the CONNECT mobile computing program.
Students should not purchase a laptop computer or software until the College publishes the recommended configuration, models, software titles and versions for that academic year.
Learning Outcomes
The graduate has reliably demonstrated the ability to:
Integrate ethical decision-making processes into all aspects of the accounting profession.
Apply recognized accounting principles to the systematic recording of transactions relating to assets, liabilities, owners' equity, revenue, and expenses.
Prepare appropriate transactions relating to partnership and corporate business structures.
Prepare accurate and relevant financial statements.
Analyze financial and managerial accounting information to assist in decision making.
Formulate accurate and timely financial information using accounting software.
Integrate accounting information necessary for effective management decisions.
Compare, contrast and select, from among various methods of product and service costing, those appropriate to a financial situation.
Prepare effective operating budgets.
Utilize statistical techniques effectively in the analysis of financial information.
Integrate computer technologies into various business situations.
Calculate measures appropriate to a variety of financial management situations.
Recommend appropriate information systems structures, planning, and usage in business.
Recognize potential legal implications within a business situation.
Produce effective written managerial communications.
Evaluate the economic concepts to be applied to a business situation.
Courses
Level 1
Take all of the following Mandatory Courses:
ACCT-6001 Financial Accounting-Intro
COMM-6019 Advanced Professional Communication
ECON-6004 Economics
MATH-6002 Math for Business
LAWS-6038 Business Law
ACCT-6002 Accounting Software
Level 2
Take all of the following Mandatory Courses:
ACCT-6010 Financial Reporting 1-Inter
ACCT-6011 Financial Reporting 2-Inter
ACCT-6008 Management Accounting-Intro
FINA-6019 Finance-Intro
FINA-6020 Personal Taxation
INFO-6071 Information Technology
Level 3
Take all of the following Mandatory Courses:
ACCT-6013 Financial Reporting-Adv
ACCT-6014 Auditing Fundamentals
ACCT-6012 Management Accounting-Inter
FINA-6021 Applied Finance
FINA-6022 Corporate Taxation
Programme Residency
Students must complete a minimum of 16 credits in this program at Fanshawe College to meet the program residency requirement and graduate from this program.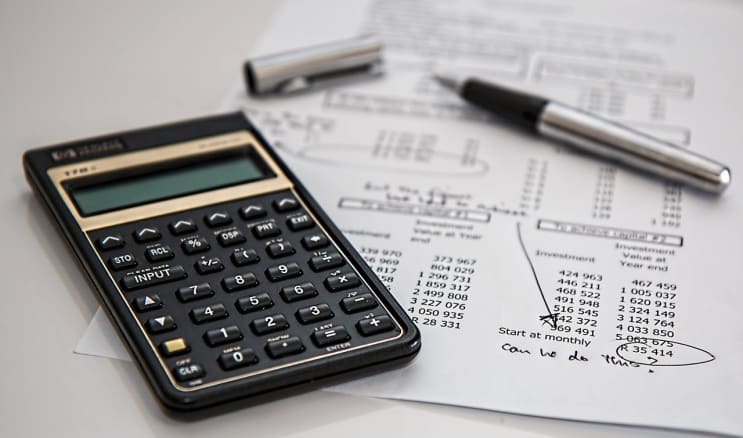 Admission Requirements
A Two- or Three-Year College Diploma, or a Degree
(Note: minimum 'C+' average or cumulative 2.5 GPA)
or
Acceptable combination of related work experience and post-secondary education as judged by the College*
or
Five years of work experience in the accounting field as judged by the College to be equivalent*
Note:
*Applicants may be required to submit a resume and cover letter that includes details of work experience.
English Language Requirements
Applicants whose first language is not English will be required to demonstrate proficiency in English by one of the following methods:
A Grade 12 College Stream or University Stream English credit from an Ontario Secondary School, or equivalent, depending on the program's Admission Requirements
Test of English as a Foreign Language (TOEFL) test with a minimum score of 88 for the Internet-based test (iBT), with test results within the last two years
International English Language Testing System (IELTS) Academic test with an overall score of 6.5 with no score less than 6.0 in any of the four bands, with test results within the last two years
Canadian Academic English Language (CAEL) test with an overall score of 70 with no score less than 60 in any of the four bands, with test results within the last two years
Pearson Test of English Academic (PTE) with a minimum score of 59, with test results within the last two years
A Cambridge English Test (FCE/CAE/CPE) with an overall score on the Cambridge English Scale of 176 with no language skill less than 169, with test results within the last two years
An English Language Evaluation (ELE) at Fanshawe College with a minimum score of 75% in all sections of the test, with test results within the last two years
Fanshawe College ESL4/GAP5 students: Minimum grade of 80% in ESL4/GAP5 Level 9 or 75% in ESL4/GAP5 Level 10
Recommended Academic Preparation
It is highly recommended that students be proficient in the following areas before entry into the program:
Mathematics
Business Communication
Computer applications, particularly Microsoft Word, Excel and PowerPoint
Recommended Personal Preparation
Students are advised to prepare for a very rigorous and intensive program of study.
Advanced Standing
Applicants may apply for advanced standing on the basis of previous academic achievement at another institution and/or Prior Learning Assessment and Recognition (PLAR). Advanced standing qualifies the applicant for direct entry to a second or higher level of the program.
Applicant Selection Criteria
Where the number of eligible applicants exceeds the available spaces in the program, the Applicant Selection Criteria will be:
Preference for Permanent Residents of Ontario.
Receipt of Application by February 1st (After this date, Fanshawe College will consider applicants on a first-come, first-served basis until the program is full).
Achievement in the Admission Requirements.
Career Opportunities
Graduates will have opportunities in many organizations including public accounting firms, government offices, not-for-profit organizations, public and private corporations, small businesses, and financial institutions. Self-Employment is also an option for graduates.
Graduates of the Professional Accounting program will be well prepared to:
Prepare financial information to support management decision-making.
Prepare financial statements and related disclosures.
Calculate and report on financial and non-financial performance measures.
Support the development and maintenance of the organisation's management control and risk management systems.
Monitor and recommend improvements to accounting procedures, accounting information systems, and internal controls.
Monitor cash flow and cash flow requirements.
Prepare budgets and forecasts.
Prepare information for external auditors.
Support the auditor in planning and executing the audit.
Help prepare tax filings and comply with remittance requirements.
Last updated Jun 2020
About the School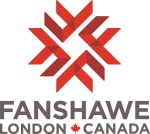 Fanshawe College is a large, publicly-funded College located in London, Ontario, Canada – approximately a two-hour drive from Toronto and Niagara Falls. There are 21,000 full-time students, including ... Read More
Fanshawe College is a large, publicly-funded College located in London, Ontario, Canada – approximately a two-hour drive from Toronto and Niagara Falls. There are 21,000 full-time students, including more than 6,000 international students from 97 different countries.
Read Less