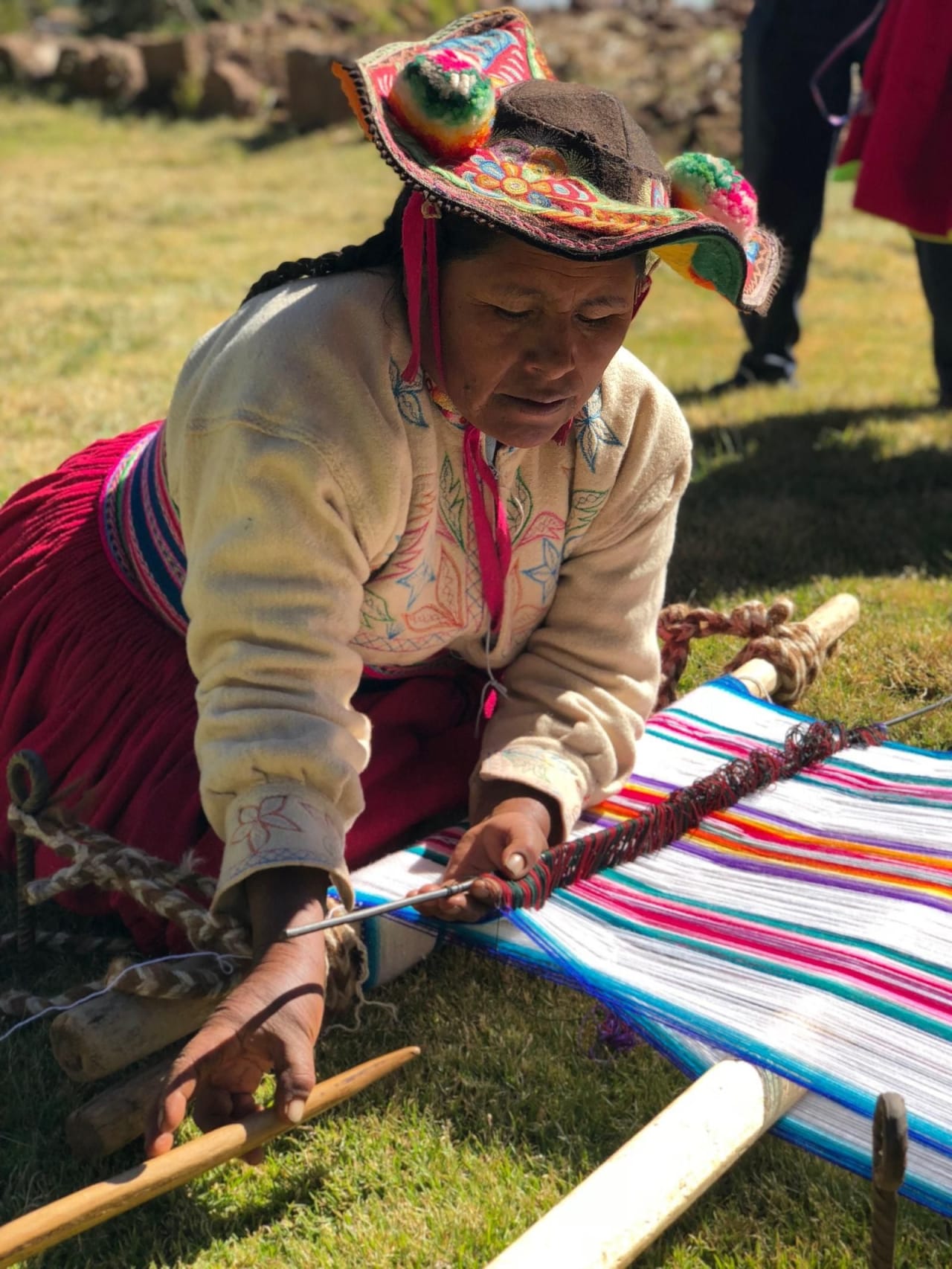 1 Diploma Programmes in Textile Arts in United Kingdom 2024
Overview
What are Textile Arts?
Textile arts are a form of art that use textiles in their creation, this can include weaving, stitching, dyeing, and other fabric-based techniques. Textile artists often incorporate different materials into their work, such as metal, glass, or even paper. Textile arts is the creation of unique and beautiful pieces that can be focused on the aesthetic as well as being fuctional. There is a long history of textile arts, dating back to ancient cultures. In many cases, textiles were used as a form of currency or barter. Textiles arts were harnessed to create religious and ceremonial items, as well as clothing and other everyday objects. Today, textile arts are enjoyed by people all over the world, both as a hobby and as a form of fine art.

What can I do with a degree in Textile Arts?
There are many career options available to those with a degree in textile arts. Many textile artists choose to work as freelance designers, creating one-of-a-kind pieces for clients. Others may find employment in the fashion industry, working as part of a design team or creating their own line of clothing. There are also opportunities to work in the textile manufacturing industry, developing new fabrics and designs.

Why study Textile Arts?
Textile arts offer a unique perspective on art and design. Students of textile arts learn about the history and evolution of textiles, as well as modern techniques for creating them. You will gain an understanding of the business side of the industry, such as marketing and manufacturing, which is essential for anyone interested in working in the textile arts field. Studying textile arts can help to develop creative thinking and problem-solving skills, which are valuable for anyone wanting to pursue a career in the arts and design industries.
Types of Textile Arts degrees
Students can choose to study at the associate, bachelor, or master level. Some programs focus on a specific aspect of textile arts, such as design or manufacturing. Others offer a more general education in the field.

What will I study during my Textile Arts degree?
The curriculum for a textile arts degree will vary depending on the school you attend and the program you choose, however, most programs will include coursework in fabric design, construction, history, and marketing. You'll also have the opportunity to take electives in subjects like business, art history, or fashion design. Many programs also require an internship, giving you the chance to gain real-world experience in the textile industry.
The United Kingdom of Great Britain and Northern Ireland, commonly known as the United Kingdom and Britain, is a sovereign state located off the north-western coast of continental Europe.The two most famous (and oldest) universities are Oxford and Cambridge (often referred to as Oxbridge by many Britons) England also has several other world-class institutions, including several in London (notably Imperial College, the London School of Economics, University College London and King's College London, all are part of London University)
Read More
Other options within this field of study:
Filters
Diploma
United Kingdom
Art Studies
Creative Arts
Textile Arts