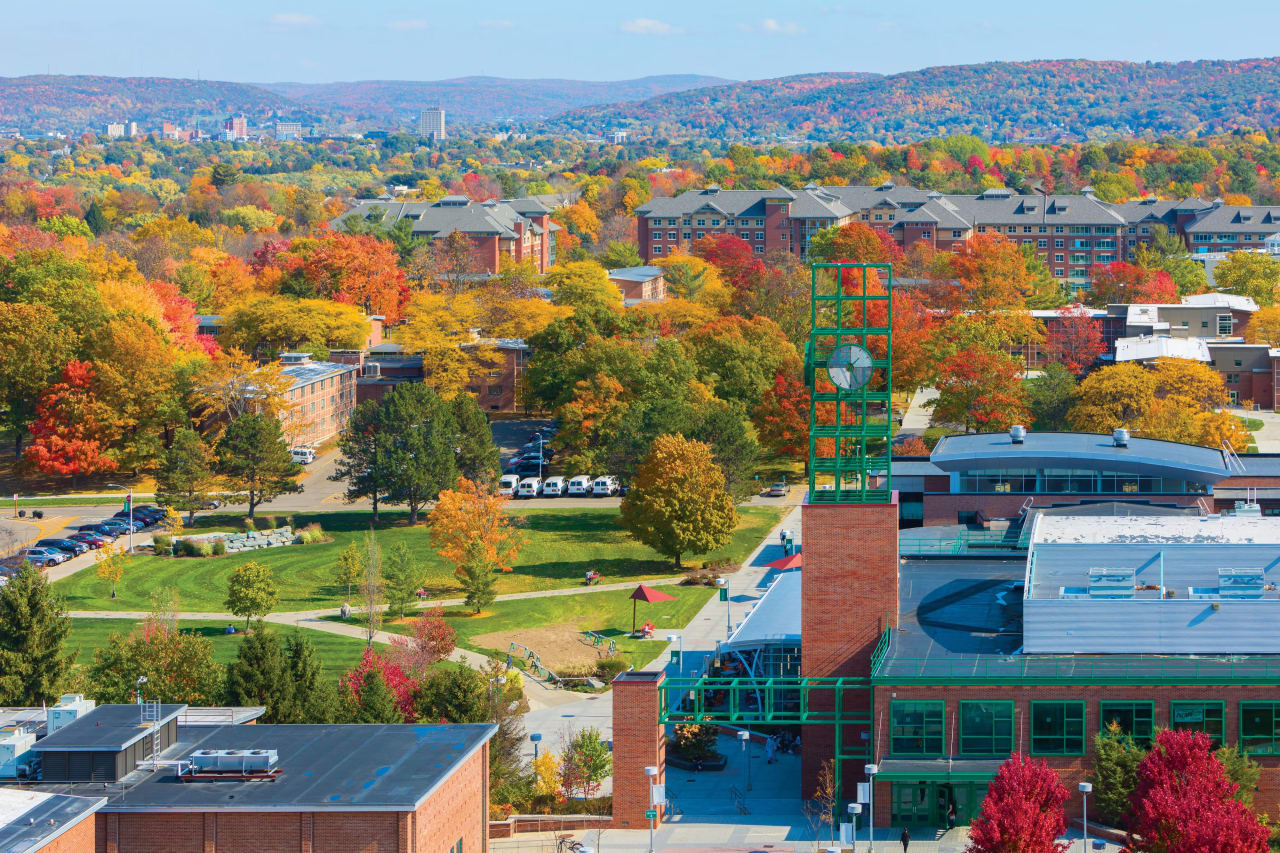 General Engineering (Minor)
Binghamton University, State University of New York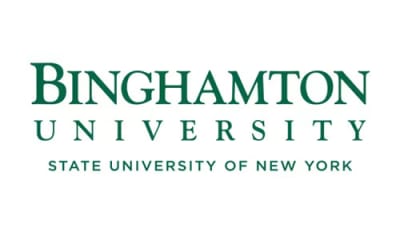 Key Information
---
Campus location
Binghamton, USA
Application deadline
Request Info
Earliest start date
May 2024
* for new York state residents | for out-of-state residents and international residents - $26,160
Introduction
The first-year Engineering Design Division program integrates engineering fundamentals and engineering communications in a year-long program that includes three hands-on engineering projects in the Engineering Design and Engineering Communications courses.
The program is unique in its design to integrate the many components that ensure the success and employability of our students and gives individual attention to students through small classes and labs.
Students learn about the different engineering disciplines in Watson College through presentations by faculty from those departments. There are opportunities to meet with individual faculty as a student decides their engineering major.
Some lectures focusat on engineering fundamentals theory in support of engineering projects as well.
Students often meet with industrial leaders to talk about real-world applications and skills needed in today's workforce.
Scholarships and Funding
Students of exceptional achievement may be selected upon admission to Binghamton for one of three types of significant four-year scholarship commitments: President's Scholarship, Provost's Scholarship and Dean's Scholarship. There is no application process; awards are competitive and vary in amount. Full-time enrollment and minimum grade-point-averages are required to maintain eligibility.
Curriculum
This curriculum is intended as a general engineering minor for students outside of engineering.
Declaring the minor is by application only; a minimum of five courses is required.
Students must complete the three prerequisite courses for the minor and achieve at least a 2.7 GPA in those three courses before applying to the program. To complete the minor, students must earn a GPA of at least 2.0 in the prerequisite and required courses.
Courses can be used to fulfill Gen Ed requirements.
Students will be advised by the Director of the Engineering Design Division.
Prerequisite Courses
Note: AP Calculus and AP Physics may be substituted for some requirements. Please contact Koen Gieskes, Assistant Director with questions about these substitutions.
Math
MATH 224 - Differential Calculus
MATH 225 - Integral Calculus
Science
PHYS 131 - Gen. Physics I(Calculus Based)
And Either
PHYS 122 - General Physics II
OR
PHYS 132 - Gen. Physics II(Calculus Based
Required engineering courses
Three Engineering Elective courses
Choose any three below, at least one must be from "Advanced"
make note of pre- and co-requisites
All courses with the approval of the department and instructor.
Courses shown are the currently approved list: departments may add or remove courses in the future.
Only one of CS 211, CS 140, or ISE 212 can count toward the general engineering minor.
Only one CS course can count toward the general engineering minor.
Only one of ISE 364 or ME 372 can count toward the general engineering minor.
Engineering Fundamentals
BME 201 - Intro to Biomedical Eng
BME 203 - Biomed Modeling Numerical Meth
BME 213 - Biomolecular Engineering
CS 140 - Prog with Obj & Data Struct
CS 211 - Programming I Engineers
EECE 251 - Digital Logic Design
ISE 212 - Engineering Computing
ISE 231 - Human Factors
ISE 261 - Probabilistic Systems I
ISE 364 - Eng Project Management
ME 211 - Intro to Solid Mechanics
ME 273 - Statics
ME 274 - Dynamics
Advanced Engineering
BME 303 - Bio-fluid Mechanics
BME 313 - Biomaterials
BME 318 - Biomechanics
BME 340 - Bioinformatics & Biostatistics
BME 413 - Biomedical Transport Phenomena
BME 442 - Nanotechnology & Drug Delivery
BME 463 - Bioprocess Engineering
BME 472 - Experimental Design & Stat Anyls
BME 483 - Tissue Engineering
EDD 305 - Intro to Sustainable Eng & Des
EDD 306 - Eng Sustainable Energy
EDD 307 - Ecology for Engineers
EDD 320 - Engineering and Climate Change
CS 212 - Programming II for Engineers
CS 240 - Data Struct & Algorithms
EECE 260 - Electric Circuits
EECE 315 - Electronics I
ISE 311 - Enterprise Systems
ISE 362 - Probabilistic Systems II & DOE
ME 331 - Thermodynamics
ME 363 - Engineering Materials Lab
ME 381 - Computer Aided Engr
SCHL 280B - Binghamton Scholars Topics
Two Integrated Engineering and Design Projects courses — must have senior standing
All General Engineering Minors must sign up for Section 50 (Biomedical), 51 (Industrial and Systems), 52 (Mechanical), or 53 (Electrical & Computer Engineering) depending on the engineering major track. These courses are only open to non-engineering students admitted to the general engineering minor.
EDD 490 - Capstone Design Project - I
EDD 491 - Capstone Design Project - II