Since 1985, Sida Group plays a leading role in providing …
Business strategy
Corporate consultancy
Managerial training
Recruitment and selection
The mission is to assist companies for development and consolidation, stimulating change processes and contributing to improving organizational culture.
The Management Academy Sida Group which was founded in 1990 aims to develop and strengthen the capacities of youngsters and professionals, accompanying them to face work issues by providing latest skills to be used in a dynamic and specialized environment through four key points:
Orientation
Training
Teaching
Placement
With 1,500 trainers, coaches and professionals, over 28 training programs, 11 locations in Italy, and 1,900 candidates placed in partner companies for an internship in 2016, Sida Academy is in the top 10 consulting companies in Italy.

According to art. 18 of Legislative decree 2 of 2005 and paragraphs 34-36 art.1 of Legislative decree 92 of 2012, the Sida Group, as a training body accredited for training in Marche and Emilia Romagna and accredited for Employment Service in Marche and the Training Center Marche authorized by the Intermediation Demand and Supply of Labour, Ministry of Labour and Social Policy, is able to enable internship and extra-curricular activities.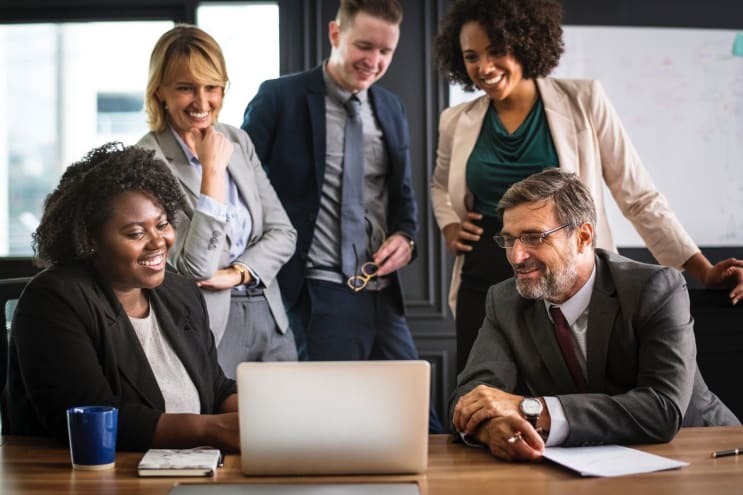 rawpixel.com / Pexels
Members of Alliance:
SIDA Group – Integrated services management and internationalization of enterprises.
CFM – (Centro Formazione Manageriale) – the Management Training Center, the corporate social fund aims to support the weak and disadvantaged individuals.
ISD – (Istituto Studi Direzionali) – the Directional Study Institute – the research in the economic and business environment.
CSI – Directional Development Center
ITAF – Institute of Higher Education in Tourism and Hotel
RT – Capital investments for new ideas and startups – venture capital
Partners of Sida Group:
GGF Group specializes in consulting and training services of strategic marketing and commercial development
ML Mondo Lavoro – Press for corporate communication and the development of organizational culture.
The Hive – CoWorking & Business incubator
Satean – Non-profit foundation aims to offer financing opportunities through guidance and training processes
Consorizo Maraviglia – CoWorking & Business incubator
Insieme – Company specialized in consulting and assistance to SMEs in M&A operations
Locations
Ancona
Address
Sida Group Srl
Via delle fornaci 155
00165
Ancona
,
Marche
,
Italy
Rome
Address
Clivo di Monte del Gallo n.48
00165
Rome
,
Lazio
,
Italy
Milan
Address
Sida Group Milano
Via Sarca, 336
20125
Milan
,
Lombardy
,
Italy