Official statement
Regardless the pandemic current situation, the STUDY ABROAD team goes on working to celebrate a successful summer programs edition on July 2020.
We want also to inform students that the situation in Almería in under control and that Almeria's region is one with the fewer number of infected people with COVID-19.
A sea of knowledge
Founded in 1993, the University of Almería (UAL) is a public research university famed for its R&D in the areas of solar energy, agriculture and water management. Ranked in the Top 40 nationally, and top 1000 worldwide, it has become an attractive destination for international students, which now comprise 12% of the student population. Apart from its academic excellence, one of the most attractive features is its location, as it is the only Spanish campus facing the Mediterranean Sea.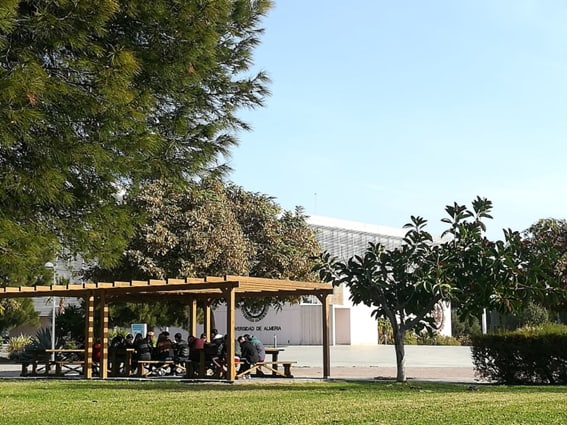 ¿Why choose UAL?
It is he only University in Europe next to the Mediterranean Sea.
There are many reasons to choose UAL. Its facilities and equipment are undoubtedly the most modern and innovative in Europe. Our highly qualified teachers enjoy the most advanced technology to teach their subjects. The programmes are meticulously designed to achieve comprehensive training of the highest quality based on the demands of the participants and the needs of today's society.
At the forefront of knowledge
Main areas of knowledge:
• Engineering (Agricultural, Industrial, Mechanical, Electrical, Chemical, Computer)
• Science (Environmental, Chemistry, Renewable Energies)
• Social Sciences (Business Administration, Economics, Finance, Accounting, International Marketing, Tourism, Law, Public Administration)
• Health Sciences (Nursing, Physiotherapy, Psychology)
• Humanities and Education (History, Modern Languages, Hispanic Philology, English Studies, Primary and Secondary Education, Special Education)
The University of Almería is the third university of Andalusia in scientific production with more than 300 research agreements signed with companies, about 20 patents, more than 900 published works and the edition of more than 6 scientific journals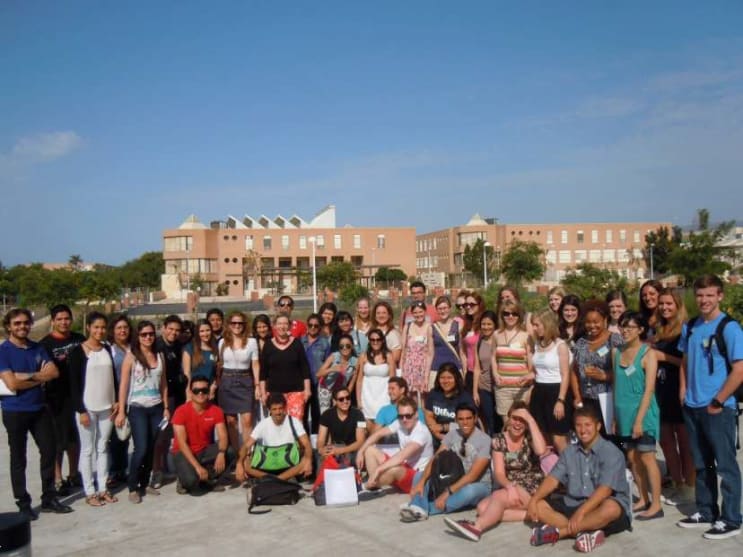 The summer courses STUDY ABROAD of UAL are courses designed by the most prestigious experts in the most advanced areas of our University, taught by professors of recognized experience.
Programmes take place during the month of July of each year. They include accommodation and meals, local transport voucher, medical insurance, among other services.
The University of Almeria understands the importance of learning goes beyond classroom walls. In order to fully understand European history and Spanish passion, they will offer an array of cultural activities designed to help expand student knowledge. There are programmed visits such as a City Tour, Trip to Cabo de Gata Natural Park and to Granada and Alhambra.
The programmes can last from 22.5 hours (1 week) to 80 hours (4 weeks), and can be recognized for up to 10.6 ECTS credits at the home university. There are courses that are taught only in English, or only in Spanish or that can be held in English and / or Spanish, according to the language chosen by the students.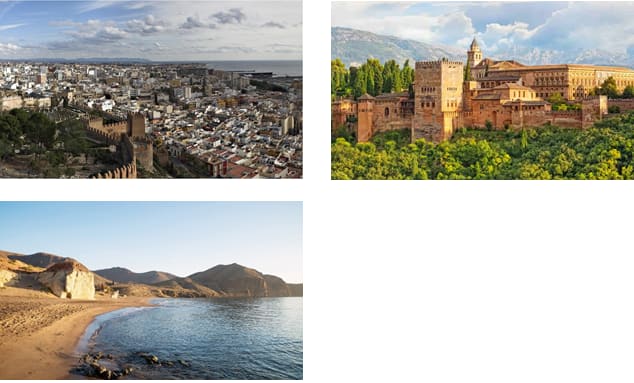 Services included in the programmes
• Tuition fee, Official Certificate & Transcript of Records.
• Accommodation in en-suite double room at Halls of Residence (built in 2016), with private bathroom, air conditioning, TV, towels, wardrobe and desk and room cleaning service.
• Full-board (Monday-Friday: Breakfast, Lunch, and Dinner; Saturday: Breakfast; Sunday: Dinner).
• Free WI-FI connection at Campus and Halls of Residence.
• Full access to residence common and study rooms at the Halls of Residence.
• Visits to subject-related companies and experimental centres
• On-site and lab training
• Free access to University facilities: Library, study rooms, computer centre, etc.
• Free access to extensive on-campus sports pavilion, including gymnasium, indoor swimming pool and fully equipped spa.
• Local bus card (for one month) to be used in all the city bus lines
• Cultural and Social activities
• Trips to the highlights of the city and province of Almeria, and surroundings.
• Health, travel and civil liability insurance.
Groups of 15+ students may include (free of cost) an accompanying Lecturer from home University, with same accommodation and half board as the students.
Civitas Halls of Residence
Locations
Almería
Address
Universidad de Almería
Vicerrectorado de
Internacionalización
Edificio PITA
Planta 2, Despacho 2.34 Ctra.
Sacramento s/n
La Cañada de San Urbano
04120 Almería
Almería
,
Andalusia
,
Spain