An Adventure through Education
Welcome to Bayswater College, founded in 1973. We offer engaging experiences through education at all stages of life. Whether you're at school or university, job seeking, professional or retired, our courses will help you develop your career and enhance your life.
Through adventure, education and formal qualifications, Bayswater College has been providing global citizens with valued experiences for over 45 years.
Message from the Founders:
We established Bayswater Education because we know that education and travel are life's greatest adventures. Our mission to inspire and educate begins in our beautiful, modern classrooms and extends to communities and cultures across the globe.
We provide a platform to effective learning through travel, accommodation, classes and activity programs and we offer structured guidance throughout your journey. We also want to extend our mission beyond our borders, so when you enrol with us we offer the same education to a disadvantaged person.
James Herbertson and Stephan Roussounis
Timeline:
2017
Bayswater Education established
2018
Acquisition of LSC Stanton, a college in central London formed from two long-established schools in London in 2015. Stanton School of English was established in 1973, and the London Study Centre (LSC) was established in 1975.
2019
Launch of Bayswater College London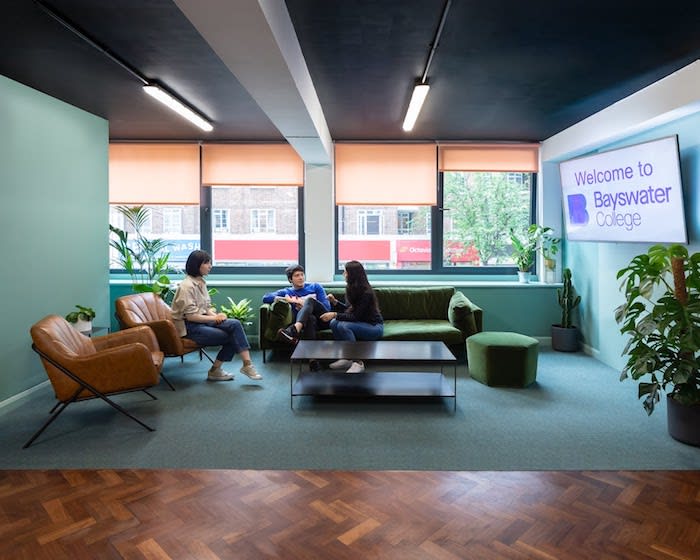 Bayswater College is
For Global Citizens
We look beyond our borders; we embrace new cultures and are richer for it. We give access to education from the heart of London to the rest of the world. You are all welcome.
For Guidance
We take care of the little things at every step of your journey. From enrollment to graduation, we want you to know there's always someone here to help.
For Students
Everything we do is geared toward student success and safety. We know that confidence is an essential tool in learning and are here to encourage that confidence. Our focus is on the good you are doing.
For Serious Fun
Your overall experience is important to us and we know fun is a large part of the adventure. We aim to introduce you to like-minded people so that your friendships are our legacy.
Business for Good
We provide the skills to change people's lives. For every student we teach, we will teach another from a disadvantaged background. We provide classes beyond our borders and extend our commitment to education to regions where they are most needed.
At a Glance
15 Classrooms
4 Student Lounges
65" Interactive TV's
5 mins From Hyde Park
Courses
Bayswater College offers a variety of courses that can help improve your communications skills or develop specialised expertise needed for your career. Our teachers are passionate about what they do, care about your progress and ensure you meet your goals.
Our support team is here to make sure your life outside the classroom goes as well as possible.
We are here to help and advise, your happiness is a measure of our success.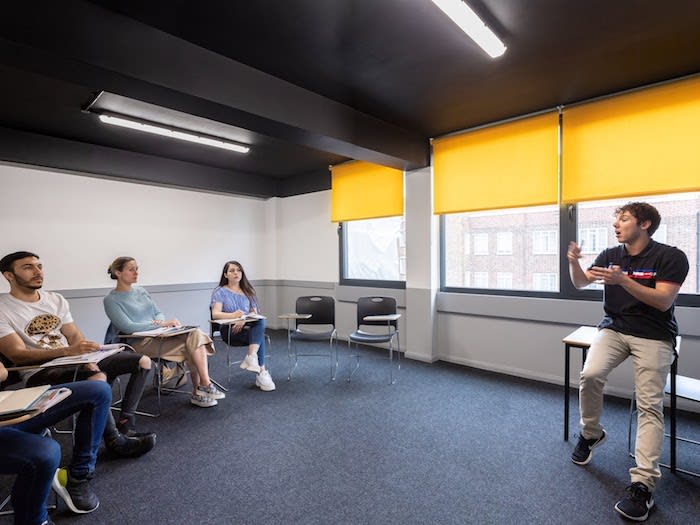 Education for Good
We know that through education, we can offer opportunities to those who need them most. That's why we are committed to a business model that puts people before profit.
Education provides people with a key to the world. Our mission is to open doors for all and inspire a generation of explorers.
What We Do:
For every student we teach, we will teach another from a disadvantaged background. On a one-for-one basis. We donate time, expertise and funds to support children and charities in the home countries of our students.
We use our voice to actively participate in causes aligned with our values. Our events programs include speakers from international charities, fundraising activities and involvement in events like International Women's Day or Refugee Week.
We are not a passive institution and encourage our students to become involved both as a way to promote good and to immerse in the language.
Why We Do it:
The opportunity to learn should not be limited to those who can afford it. Travelling across the world to study English as a foreign language is a unique and immersive experience that builds confidence and provides better job prospects. However, these options are simply not available to everyone. Our mission is to give young and disadvantaged people a chance to learn essential skills that will enrich their lives, regardless of their economic position. We want to inspire the next generation of explorers, wherever they are.
How We Do it:
We partner with organisations that share and support our mission to provide education where it is most needed. We commit funds that would otherwise constitute profit.
For every week a student studies with us, we will donate a week to charity from their country or region. We utilise existing local charities and donate either a teacher or the equivalent funding for classes.
Locations
London
Address
Bayswater College,
167 Queensway
W2 4SB
London
,
England
,
United Kingdom