The International Department would like to invite you to study at Chichester College. More than a language school, we have welcomed students from all over the world for the past 30 years.
Our range of academic, vocational and foundation programmes offer an excellent variety of proven success across all subject areas. We take great pride in the support we offer our international students. Chichester College is a home from home.
There is comfortable and safe on-site accommodation. The lively social programme helps you meet and make new friends, taking you out and about to discover the wonderful city of Chichester and nearby highlights during your stay. Enjoy the excellent facilities as you study and socialise with UK students with similar interests.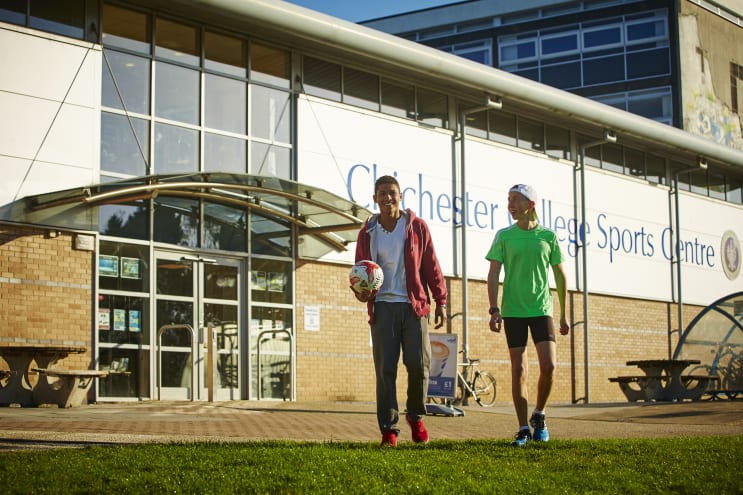 We look forward to welcoming you soon!
Perfect Location
Chichester is located on the south coast of England. The city is famous for its natural beauty and historical sights. The city of Chichester offers a truly British experience with wonderful architecture and a safe atmosphere. The central location of the campus allows you to access the local train and bus stations within five minutes. Chichester has good connections to international airports and direct trains to Brighton, Portsmouth and London. Travelling around the UK is easy when you live in Chichester.
Programmes offered at Chichester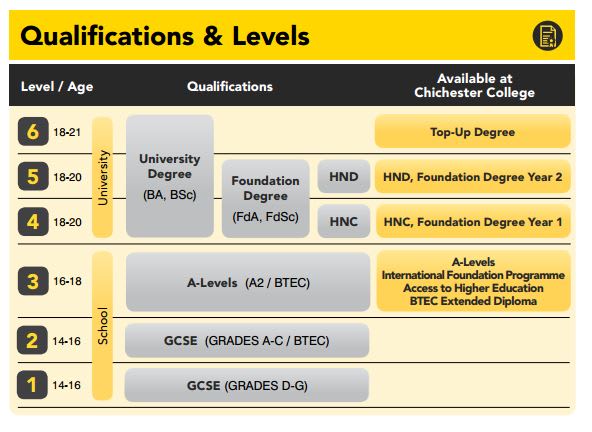 In the Heart of the City
The city centre is only five minutes away from the campus and has many things to see and enjoy, such as shops, cinemas, theatres, bowling alley, sports centre and swimming pool, the cathedral gardens, art galleries and much more.
Fantastic Facilities
To provide the best education you must have the best facilities. That is why we continually improve our extensive range of top quality classrooms, resources and services to provide an ideal educational environment.
Social Programme
Make the most of your time on weekends and in the evenings. Take part in cultural excursions and evening activities. It is the perfect way to socialise with all your new friends and to visit some of England's famous cities.
Events include:
Day trips to historic landmarks and cities such as Oxford, Cambridge, Bath, Portsmouth, Arundel and Windsor Castle
Fun trips to Harry Potter World and Thorpe Park
Evening activities such as bowling, film nights, parties, quiz night etc.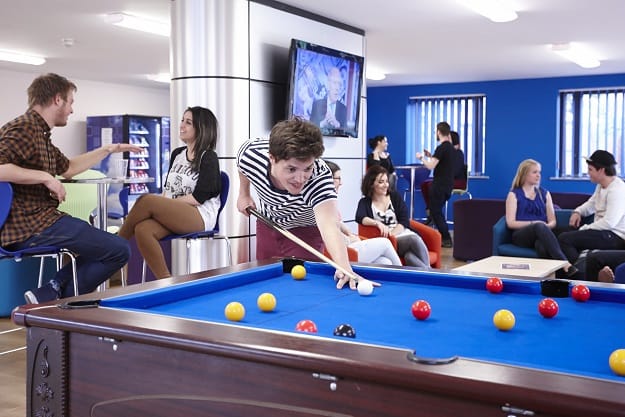 Leisure Activities
Make the most of your time after class Taking part in sports and leisure activities gives you the chance to mix, share ideas and practise your English with our UK students. Learn a new skill or try a new sport during your stay.
FREE to all students (activities may vary)
Locations
Chichester
Address
Westgate Fields,
PO19 1SB
Chichester
,
England
,
United Kingdom
Pulborough
Address
North Heath,
RH20 1DL
Pulborough
,
England
,
United Kingdom