January 2018 courses
We have a range of courses starting in January and it's not too late to apply. Whether you're a school leaver or returning to college from work, Glasgow Clyde College will help you reach your full potential in a welcoming and friendly atmosphere.
Courses have been designed to offer an introduction to a subject whilst preparing you for further study. For many of these courses, you may be eligible for bursary funding.
Learn how to maximise your chance of getting an interview at Glasgow Clyde College:
Evening and Saturday Leisure Classes
Glasgow Clyde College offers a range of evening and Saturday leisure classes starting in January 2018.
Classes run for 8 weeks across our three campuses in Anniesland, Cardonald and Langside.
Whether you want to learn a new skill, improve your job prospects, take up a new hobby, make new friends or just have some fun, we have something to suit all interests and ages.
Our friendly, experienced tutors will help you achieve your goals and reach your full potential.
Leisure classes
Learning for fun? Glasgow Clyde College offers a course for everyone! From baking to Spanish, if you're looking for a new hobby, we have something for you.
What can I learn?
There's a long list of leisure courses you can take across all three campuses. Baking and cookery classes are available at Langside and Cardonald, with specialisms in Chinese and Italian cookery.
Or perhaps you're more tempted by the complementary therapies classes, massage and make-up application? We've got all of those covered at our Langside campus.
Artists will revel in the selection of drawing and painting, photography and acting courses available, or if you prefer to work behind the performance scenes, we also offer scriptwriting, dressmaking and journalism classes.
There's so much more - vehicle maintenance, DIY, woodcraft, British Sign Language - even yoga!
How long do classes run for?
Courses run for 8 weeks and start in January. Our friendly, experienced tutors will help you achieve your goals and realise your full potential, whether you want to learn a new skill, take up a new hobby or just have some fun.
Flexible Workforce Development Fund
Are you an Apprenticeship Levy payer?
The Scottish Government has introduced a new Flexible Workforce Development Fund (FWDF) to provide employers with workforce development training to up-skill and re-skill their existing workforce. Employers paying the Apprenticeship Levy can apply to the Flexible Workforce Development Fund from 11 September 2017.
Key facts
The FWDF is available to all levy-paying employers in Scotland across the private, public and third sectors
Each levy-paying employer can access up to a maximum of £10,000 in 2017/18
The FWDF can be used as part-contribution towards training of a higher cost
Employers may submit only one application to the fund within the application period
The FWDF is in addition to apprenticeship support which all employers are eligible to access in Scotland
The FWDF will not support provision of qualifications or training required by legislation
Application Dates
An application template is available from the College and must be submitted within the period below:
Applications open: Monday 11 September 2017.
Applications close: Wednesday 28 February 2018.
Next Steps
The College will allocate funds on a first-come-first-served basis so contact our team for some friendly help and advice on accessing the Flexible Workforce.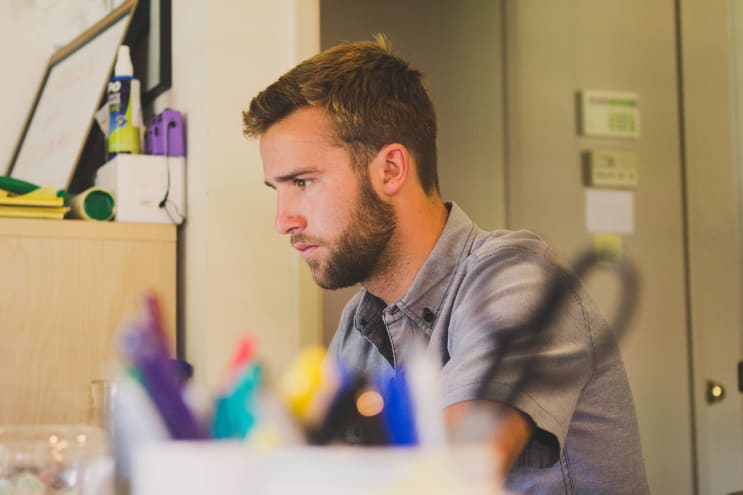 Embracing Diversity Competition 2017-18
WIN UP TO £400 in retail vouchers!
Closing date: 1 May 2018.
Use your creativity to embrace diversity at Glasgow Clyde College.
Theme and Judging Criteria
The theme for the competition is 'embracing diversity' and the aim is to find the most effective expression and communication of this theme according to the following judging criteria:
clarity and accessibility of diversity and equality message
level of effort shown
originality of concept
quality of work
impact on viewer/audience
scope for awareness raising and promotional work.
Format
Entries can be presented in any format, including:
a record of relevant community or citizenship activity
an engineering, energy, science, or nautical concept or project
an event programme/concept, including community and care, hair and beauty, language, sport, or tourism
a building, joinery and shop-fitting, painting and decorating, stonemasonry, bricklaying, plastering, or tiling project
a web page, interactive media, computing program, information database, or blog
an item of cookery, baking, cake decoration, sugar-craft, or food and beverage service
a business and enterprise proposal, event vision or logistical plan
a poem, short story, song, news article, or film/television/radio production (no more than 5 minutes)
a sculpture, piece of craftwork, furniture, jewellery, glass work, ceramic, 3D design, model, product design, or interior design project
a piece of graphic design, painting, illustration, poster, pamphlet, banner, photograph, or print.
Entering and Deadline
Students currently registered and attending a course during the 2017-18 session can enter. Each student can submit up to two entries: one individual and one group entry and each entry must be an original piece of work. The piece of work may be related to your course, or may be something completely different.
All entry forms must be submitted by 5pm on Tuesday 1 May 2018.
What happens next
Students (and supporting staff) should ensure entries are complete and ready for transportation (if applicable) by week commencing Tuesday 8 May 2018 (Monday 7 May is a college holiday).
Students will be contacted with instructions regarding when and where to move their work for judging and display purposes.
Students/supporting staff are responsible for transporting the entries to and from the judging and display space.
Ensure you have clearly written your name, your lecturer's name, faculty, course title, and entry title on the back of your entry, or have attached these details to clearly identify you before you transport and submit your entry.
Prizes
Shortlisted entries will be displayed at a special exhibition and ceremony on June 2018 (exact date is to be confirmed), when the winners will be announced.
There are three prize levels for Faculty and College winners:
Faculty Level, Commended: £50*
Faculty Level, Highly Commended: £75*
Faculty Level, Winner £100*
Overall College, Commended: £100*
Overall College, Highly Commended: £200*
Overall College, Winner £300*
This means that the overall College winner will win £400!
* All prizes will be given in retail vouchers.
Regional Competition
This year, the overall college winners will have the chance to compete across the region with City of Glasgow College and Glasgow Kelvin College.
The prizes for the overall College and Regional winners will be delivered at the Regional Award Ceremony on Thursday 7 June 2018 at Glasgow Clyde College.
Entries must clearly meet the judging criteria to be considered for judging and be of sufficient quality to win a prize. Audio and/or video based entries must not be longer than 5 minutes in duration. Prizes are available for each faculty. Prizes will be given in retail vouchers. Prizes will be shared if the entry is from a group rather than an individual.
The College's four faculties are:
Access and Continuing Learning
Business, Creative and Digital Industries
Computing, Engineering and the Built Environment
Health and Wellbeing
Locations
Glasgow
Address
Anniesland Campus
19 Hatfield Drive
Glasgow
G12 0YE
Glasgow
,
Scotland
,
United Kingdom
Glasgow
Address
Cardonald Campus
690 Mosspark Drive
Glasgow
G52 3AY
Glasgow
,
Scotland
,
United Kingdom
Glasgow
Address
Langside Campus
50 Prospecthill Road
Glasgow
G42 9LB
Glasgow
,
Scotland
,
United Kingdom