LSI Portsmouth: English Language Specialists since 1985
LSI Portsmouth is a friendly, large, year-round English language school for motivated adults aged 18 and over. We offer a wide range of courses to suit many abilities, different needs and ambitions. We work hard to create and deliver the very best English Language courses. As a result, we are proud to say that we have been recognised by the EL Gazette, who have ranked us as joint number 1 best English Language school in the UK!
What English Language Courses does LSI Portsmouth offer?
Online English Courses
English for Adults 30+ Courses
General English Courses
Business English Courses
Specialist English
Cambridge Exams Preparation Courses

IELTS Exam Preparation Courses
OET Exam Preparation Courses
University Preparation Courses
Customised English
Teacher Training Courses
Did you know?
Our maximum class size of 12 is smaller than the UK Average – 14 or even 16 students.
Our courses are more intensive (22.5 hours per week) than most UK schools.
Our mission is to be the best English language school we can be and to give you, our students, the best experience you can have in every aspect of your stay whilst here at LSI. We strive to be the best in all we do. We want you to have fun, be happy and most of all enjoy learning English!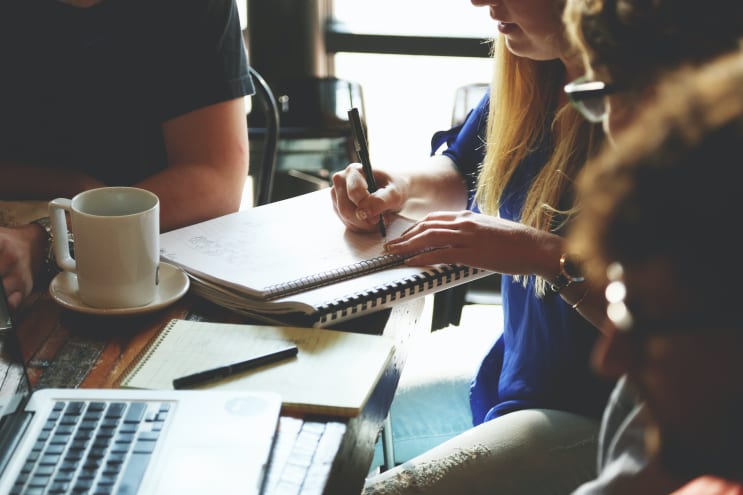 Why do students choose courses at LSI Portsmouth?
Every year hundreds of students from all around the world come to LSI Portsmouth to study English. Some come for just a couple of weeks, some stay for months. They all have one thing in common: they want to improve their English at a school where they feel comfortable and supported.
Academic Excellence and Exam Preparation:
Academic Excellence
LSI Portsmouth provides a team of qualified and dedicated language teaching specialists. This was recently recognised by the British Council who concluded after their inspection of our site that we had performed excellently in all areas and awarded us the position of joint number 1 school in the UK.
Exam Preparation
Our Academic Director of Studies has written 2 books on IELTS Preparation, designed the course that students study on, trains and observes the teachers in order to maintain the highest standard. In addition, LSI Portsmouth is a test centre for IELTS and OET. This means that students who study with us can also go on to do their tests with us, an environment which they are comfortable and familiar with (taking some of the stress out of test day).
Executive Centre:
We have a separate Executive Training Centre. This centre offers:
A team of highly-experienced and qualified teachers who specialise in the instruction of Business English to professionals.
A beautiful newly-furbished high-spec separate executive lounge, with balcony access and sea views, for students to relax in comfort between classes.
Classrooms are all equipped with Interactive Whiteboards or smart TVs.
The course content is designed to meet the individual needs of students.
A variety, of course, types to meet the individual tailored needs of students. To find out more about the tailored course possibilities.
Over 30 years' experience working with international clients such as: Siemens, Bayer, and Renault.
Quality Accommodation:
We offer a variety of different accommodation to suit all needs. Do you want to stay with a host family? Are you more interested in living with other LSI Portsmouth students?
LSI Portsmouth offers:
Standard homestays
Executive homestays
Self-catering student house
Or do you want some help in finding your own accommodation? We are here to help!
Fantastic Facilities:
55 comfortable classrooms, our classrooms can comfortably seat a max group size of 12 (the average group size is 8). Most of the rooms are equipped with modern Interactive Whiteboards.
We have two student lounges, both equipped with tea and coffee facilities. The 2nd-floor lounge comes with a pool table, ping-pong table, widescreen TVs, piano, and social area for students to meet friends have lunch or coffee and a chat. The 5th-floor executive student lounge extends onto a balcony.
There is a cafe on the ground floor, which offers discounts to LSI Students.
Free and reliable Wi-Fi throughout the building
A Study Centre where students can borrow resources or sit down with our Study Centre Supervisor who can help with homework or do practice speaking sessions with students.
Job Club:
The job club is a free optional group, which meets once a week on a Friday after class. Students are broken into small groups so that the job club supervisors can focus on their individual needs.
What are the aims of the Job Club?
To update students on jobs they can apply for in the city or when they return home.
To help and support students with any individual work-related issues.
What happens in Job Club?
A variety of skills and language are taught and practised. For example:
Improving CV/Résumé writing
How to write a good job application cover letter
The language of interviews and interview practice/coaching
The main purpose of the Job Club is that it is to help with and offer guidance to students who are looking to find a job in an English-speaking environment. it is also a great way for students to build their confidence when using English in a more formal environment.
Full and Varied Social Programme:
At LSI Portsmouth, we have a dedicated social programme organiser who is responsible for:
Creating a fun, varied and interesting social programme that all our students can enjoy.
She also helps students book tickets, find places of interest, and let them know what's going on around the local area.
Elements of the social programme change depending on what activities are happening around the city. When the weather is hot and sunny you can expect to see barbeques on the beach, or outside volleyball tournaments. However, nearer Christmas time you will be invited to the Dickensian Christmas Festival or ice skating.
University of Portsmouth:
LSI Portsmouth students who want to study at the University of Portsmouth can progress directly onto the UoP programmes from our Pre-Sessional courses. LSI students can also use the university facilities which include:
Access to the UoP Library
The UoP Gym
The UoP Student Union bar
Locations
Portsmouth
Address
Lord Montgomery Way,1-13
PO1 2AH
Portsmouth
,
England
,
United Kingdom