The International Summer School for Teens
Home ›
The International Summer School for Teens
Fun + engaging every day
We are passionate about working with young people of different cultures, our goal is to spark their imagination and to inspire them for the future.
ISSFT was born from an enthusiasm for the international school and Baccalaureate system. We are passionate about working with young people of different cultures, to spark their imagination and inspire them for the future.
We are proud to provide first class teaching, world-class facilities and a varied activity programme based in a truly inspirational setting.
Through our unique curriculum, we encourage intellectual curiosity and support our students to develop a healthy sense of independence and self-esteem.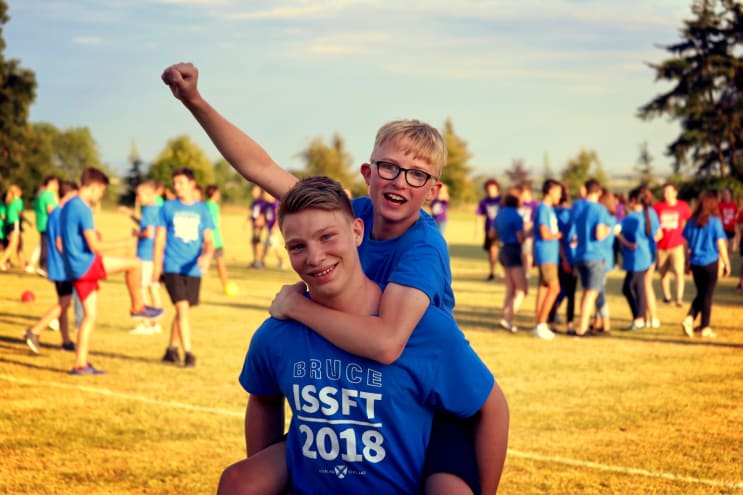 Our Location
Situated in Stirling, the historical heartland of Scotland, ISSFT is centrally located 40 minutes from Edinburgh International Airport.
Edinburgh Airport operates regular flights for most international airlines and offers a direct route for passengers wishing to avoid London. The campus is situated on the stunning, woodland estate of the University of Stirling in Scotland. Regularly referred to as one of the most beautiful and well-equipped campuses in the world, it's also acknowledged as Scotland's University for Sporting Excellence.
Accommodation
Our students live in some of the most modern and comfortable student accommodation in the world.
All of our students have a bedroom to themselves, which includes their own toilet, shower and place to study. As the course is for three weeks, we find students appreciate their own space and clean bathroom. That being said, they are only in their rooms to sleep, as the Summer School schedule keeps them busy throughout the day.
All of our rooms are en-suite and are cleaned weekly. Bed linen and towels are included.
Whilst on campus our students will also enjoy:
Free Wi-Fi access
Superior Pastoral Care, 24 hours a day
Three freshly prepared meals per day
Rooms cleaned every week (with fresh linen and towels provided)
Laundry Service included mid-session
24-hour campus security (including in halls of residence)
Friendly and relaxed communal living
Beautiful woodland setting in the historical heartland of Scotland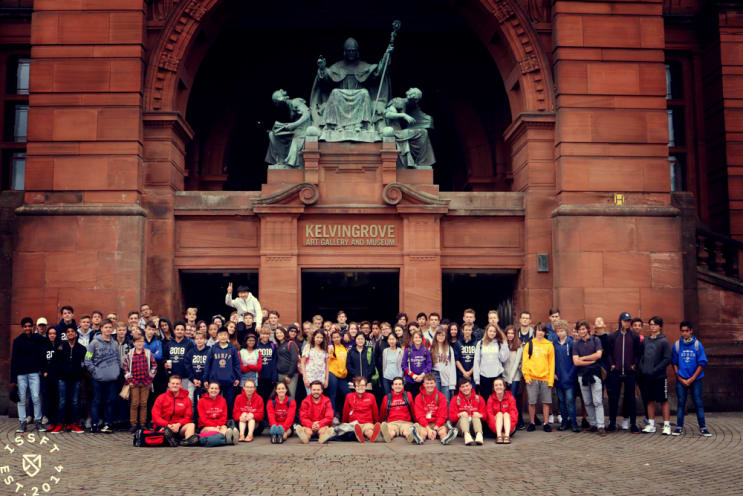 Our Team
At ISSFT, we take time to recruit staff who are passionate about their field of work.
Our staff are generally well travelled and have a broad, global outlook. We thoroughly enjoy working with teenagers and learning about their different cultures. Our experience lies in our ability to listen as well as to teach.
All teaching staff are highly qualified and committed professionals with the shared goal of giving our students real life skills which they can apply to their academic and personal lives long after the summer school has ended.
Professional qualifications include but are not limited to:
CELTA/TEFL qualified English teachers
PGA qualified golfers
LTA qualified tennis coaches
Masters/PhD graduates
Industry professionals with a passion for teaching
Our experience lies in our ability to listen as well as to teach.
Typical Day
Every day is different, crammed full of learning, fun and adventure and is never dull.
In the morning our students study their chosen academic subject. Academic subjects include English Language, Global Entrepreneurship, Study Skills, Environmental Science and Introduction to Law.
In the afternoon students take part in their chosen Elective which is generally a sporting or creative activity which they want to develop over the summer months. Elective subjects include Golf, Tennis, Theatre, Photography, Creative Coding and Sports Leadership
At the weekend students will be taken on excursions to Scottish landmarks. When back on campus you will also be taking sports and art workshops including horse riding, water sports, film making, dance and martial arts to name a few.
Week Day
| | |
| --- | --- |
| 08:00 | Wake up |
| 08:30 | Breakfast |
| 09:00 | Morning Classes (3 hours) |
| 12:00 | Lunch |
| 13:00 | Elective (3 hours) |
| 16:00 | Free Time / Organised Activities - Football, Swimming etc. |
| 18:00 | Dinner |
| 19:30 | Evening Activity - Team Events & Challenges |
| 21:30 | Free Time in Halls |
| 22:00 | In Rooms |
| 23:00 | Lights Out |
Weekend
| | |
| --- | --- |
| 08:30 | Wake Up |
| 09:30 | Breakfast |
| 10:00 | Day Trip |
| 16:00 | Organised Activities on Campus - Football, Swimming etc. |
| 18:30 | Dinner & Free Time |
| 20:00 | Evening Entertainment |
| 22:00 | Free Time in Halls |
| 22:30 | In Rooms |
| 23:00 | Lights Out |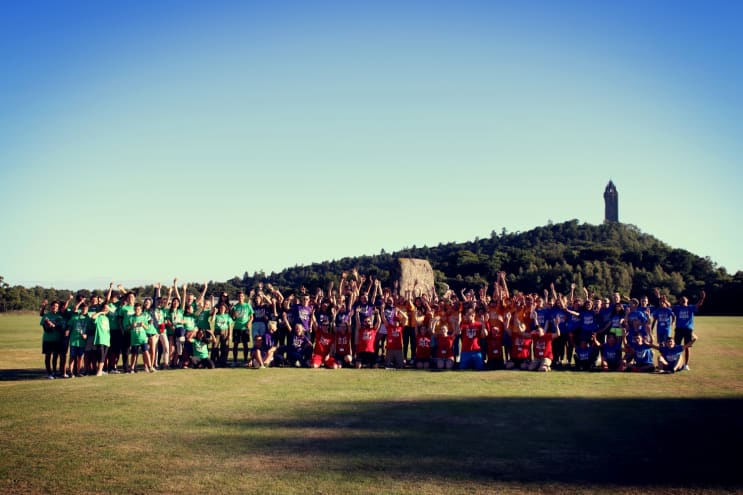 Locations
Stirling
Address
Juniper Court, University of Stirling, Stirling FK9 4LA
Stirling
,
Scotland
,
United Kingdom