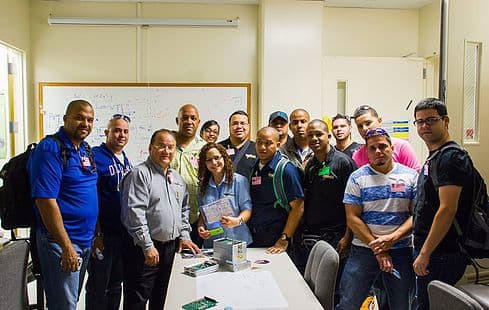 Welcome to Avionica
We are a group of professionals in the field of the new generation of aircraft technology, known as Avionica, we are the only Spanish speaking organization of its kind and we have expertise in the military field, commercial aviation, civil, corporate and sports. Our staff comes from:
United States Air Force (USAF)
United States Navy (USN)
Puerto Rico National Guard (PRNG)
Eastern Airlines
NASA
Boeing
We have established this non-profit organization under the laws of the government of Puerto Rico, with the commitment to contribute to aviation safety through continuing education, news, articles of social interest in the field of aeronautics, aviation security issues, new technology and a short training on this technology in our training center located inside of the international Luis Muñoz Marín International Airport and in Kissimmee Gateway Airport in Kissimmee, FL. It is in our interest to reach the United States' community with our purposes and that they can be useful to staff working in the field of aviation. In November 2011 we launched the first issue of our magazine called Avionica, with the participation of:
NASA
Federal Aviation Administration (FAA)
Federal Commission on Communication (FCC)
Our Mission
We are the Chief Examiner of the FCC, thus it is our mission to carry the purpose of our commitment in this new technology with the goal of contributing to aviation security.
Locations
Orlando
Avionica Orlado - Avionics Technician Association
Address
241 Nilson Way Suite 100
FL 32803
Orlando
,
Florida
,
USA