Read more on the institution's website
A highly charged force who will move your world.
Everything we do is about the IES Abroad student. Our profoundly passionate team of study abroad professionals believes in creating once-in-a-lifetime educational adventures that transcend expectations. Our goal is to rock the world of some 6,000 study abroad students every year. From our headquarters in Chicago to our 125+ study abroad programs in more than 30 global locations worldwide, we create authentic global education and life-affirming cultural experiences. We work at IES Abroad because we believe that every student should have the opportunity to go abroad – especially for a fun, safe, and superior academic and cultural environment. We believe so strongly in the power of our program, that we actively recruit students from diverse populations and provide more than $4 million in scholarships year after year. We are proud that our students are as diverse and exciting as the countries they study in.
Who We Are
The Institute for the International Education of Students ("IES Abroad") represents a consortium of more than 235 U.S. colleges and universities. As a not-for-profit 501(c)(3) organization, IES Abroad has an all-volunteer Board of Directors and an extensive academic governance system that includes 5 committees featuring democratic representation from the IES Abroad Consortium. Since its founding in 1950, over 100,000 students have participated in IES Abroad international study abroad programs. IES Abroad operates 120+ programs in more than 30 locations in Europe, Africa, Asia, South America, Australia and New Zealand. With 6,000+ students enrolled in IES Abroad programs each year, IES Abroad is the largest study abroad provider in the United States and an innovative leader in the study abroad field.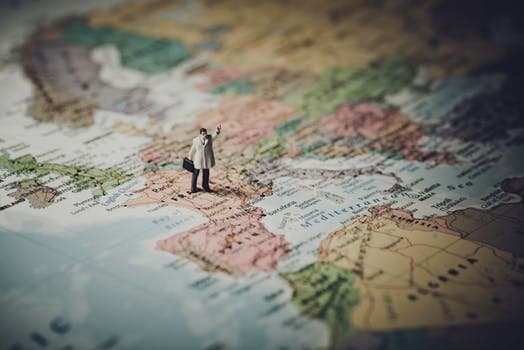 Our Mission
IES Abroad educates students to become global leaders through premier study abroad and internship programs, which offer students worldwide experiential learning opportunities that meet the highest standards of academic quality.
Our Vision
Our vision for the future remains connected to the original IES Abroad program in 1950, a world filled with interculturally competent leaders who have both the understanding and skills to effectively, humanely, and positively navigate across different cultures, in politics, education, business, or the non-profit sector.
Our Philosophy
We are committed to placing the interests of our students first, to the delivery of superior academic programs, and to providing excellent service to our students and educational partners around the world. These are our highest priorities. We believe transparency, best practices, and maintaining the integrity of our business principles are in the best interests of our students, our global academic partners, and our organization. The governance structure of IES Abroad features a system of oversight characterized by consortium member and third-party driven checks and balances.
What we offer
A passport to global citizenship. IES Abroad creates a journey—an exhilarating challenge of academics and cultural immersion—an unmatched global educational experience. Our world-class faculty and demanding, relevant courses engage and inspire students as they discover unexpected ways of learning both inside and outside the classroom. Soon, our students find themselves at the intersection of language proficiency and intercultural communication as they learn to navigate the world as 21st-century global citizens. Here's how we do it:
More than 125 academic programs
Programs in 30+ cities and 21 countries
A network of 600+ Ambassadors who have volunteered to answer questions
More than 1,200 IES Abroad courses taught by qualified international faculty
Credit transfer, based on programs already approved by students' home schools or through programs accredited by IES Abroad's School of Record, the University of Rochester
Housing options secured and vetted by IES Abroad, including homestays, residence halls with local university students, and/or apartments (often with a local resident assistant)
More than $4 million in IES Abroad scholarships and aid available
Option to take courses at one of our international partner universities alongside local students
Personal advising to assist with pre-departure questions, concerns, and processes
Assistance with the visa application process
Comprehensive health and safety services, which include:

24/7 emergency staff assistance onsite in each location to respond to immediate health and safety needs of students
International health insurance for emergency purposes
U.S.-based Dean of Students and support staff who establish and oversee health and safety protocol, consult with IES Abroad Centers to maintain high standards of safety, and serve as an emergency contact
An international policy plan for crisis management and emergency procedures in all locations for evacuation in the event of natural disaster, political unrest, or terrorist action.

Comprehensive pre-departure resources, including cultural and academic information
Access to Moodle, an online learning environment that engages students outside the classroom
Family support, including the IES Abroad Family Guide
Experienced and dedicated local staff on-site
Meals, depending on housing selection
Internships and field placements in areas such as Art/Theatre, Business, Education, Government/Politics, Law, Sciences/Health-related programs, Social/NGO Organizations
Service learning and volunteer opportunities at various local, national and international charitable organizations in areas such as Animal Welfare, Community Development, Economic Development, Education, Health, Human Rights, etc.
Comprehensive orientation and re-entry programming that focuses on cultural adjustment, goal setting, and achievement, and preparing for the return home
Access to organized field trips and cultural events
Transcript
Access to our 100,000+ alumni network and The Exchange bi-annual newsletter
Locations
Chicago
Address
33 W. Monroe St.
Suite 2300

60603-5405
Chicago
,
Illinois
,
USA
Amsterdam
Address
Amsterdam
,
North Holland
,
Netherlands
Arles
Address
Arles
,
Provence-Alpes-Côte d'Azur
,
France
Auckland
Address
Auckland
,
Auckland
,
New Zealand
Barcelona
Address
Barcelona
,
Catalonia
,
Spain
Buenos Aires
Address
Buenos Aires
,
Buenos Aires
,
Argentina
Cape Town
Address
Cape Town
,
Western Cape
,
South Africa
Christchurch
Address
Christchurch
,
Canterbury
,
New Zealand
Dublin
Address
Dublin
,
County Dublin
,
Ireland
Freiburg
Address
Freiburg
,
Baden-Württemberg
,
Germany
Granada
Address
Granada
,
Andalusia
,
Spain
London
Address
London
,
England
,
United Kingdom
Madrid
Address
Madrid
,
Community of Madrid
,
Spain
Nagoya
Address
Nagoya
,
Aichi Prefecture
,
Japan
Nantes
Address
Nantes
,
Pays de la Loire
,
France
Nice
Address
Nice
,
Provence-Alpes-Côte d'Azur
,
France
Paris
Address
Paris
,
Île-de-France
,
France
Oxford
Address
Oxford
,
England
,
United Kingdom
Quito
Address
Quito
,
Pichincha
,
Ecuador
Rabat
Address
Rabat
,
Rabat-Salé-Kénitra
,
Morocco
Salamanca
Address
Salamanca
,
Castile and León
,
Spain
Santiago
Address
Santiago
,
Santiago Metropolitan Region
,
Chile
Shanghai
Address
Shanghai
,
Shanghai
,
China
Sydney
Address
Sydney
,
New South Wales
,
Australia
Puerto Ayora
Address
Puerto Ayora
,
Galápagos Islands
,
Ecuador